DT Register 3.0.3 released for Joomla 3.1

We have many new updates to tell you about. In our last update we had announced our latest release of DT Register and we introduced new plugins for subscribing to newletters. Since then there have been many critical fixes as well as several enhancements. We have a new release of DT Register for Joomla 1.5, 2.5 and 3.0.
The 3.0x series of DT Register is for Joomla 3.0 and the latest version is 3.0.3. As before, the 2.8.x series is for Joomla 1.7/2.5 only and the latest version is 2.8.7. The 1.5 version has been updated to 2.7.24 in this new package update containing several significant fixes. Version 2.8.x and beyond leaves Joomla 1.5 behind. Here is what we have done for you:
FEATURES & FIXES IN 2.5 and 3.0 Versions: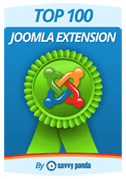 Fixed bug in Moneris Payment Gateway.
Fixed problems with errors when trying to save locations.
Fixed bug that caused events to not be ordered by date when that was specified in the events order listing.
Repaired issue where selecting categories of events to display would show all events rather than the events for the selected categories.
Repaired issues in export registration feature where there were problems with selecting fields.
Fixed installation bug for Joomla 3.0 users.
Fixed bug with category definitions for Joomla 3.0 users.
Added integration to our new DT Invoice extension (described below).
Fixed security issue where front end control panel allowed access to events not owned by event creator even when permissions were set to only allow for editing own events.
Fixed PayPal redirect issue (all versions).
Repaired issue causing a PHP warning for listing events.
Fixed sub-category bug for Joomla 3.0 users.
Fixed issues with the new release of Joomla 2.5.11. Core files changed and it created errors with saving locations, categories and searches.
Made changes to the install process for 2.5/3.0 to for users that were migrating from Joomla 1.5 and as a result there were fields missing after they installed 2.5 or 3.0.
Fixed double billing issue. This was caused by some users backing up instead of finishing the payment process but now the payment process will recalculate after clicking submit on the confirmation page.
Fixed field ordering issues for 3.0 only (it was an AJAX issue).
FEATURES & FIXES in 1.5 Version:
Fixed PayPal redirect issue.
New Version of DT Donate

We will be releasing version 3.0.0 of DT Donate in the next few days. This version is a total re-write of DT Donate and some significant enhancements have been made to the product for Joomla 2.5 and Joomla 3.0. No changes were made to the 1.5 version. With this new version of DT Donate, it will be possible to add more gateways into DT Donate quicker than in the past. Also the product has been opened up to allow for some future plugins to be developed. For example, we will be introducing plugins to allow a person who donates to subscribe to newsletters and to optionally post a facebook message or tweet about their donation. While those are future plans, here is what has been added to the new version of DT Donate.
Added support for Moneris Payment Gateway.
Enhanced DT Donate to trigger a PHP script upon the completion of a donation.
NEW PRODUCT - DT Invoice

DTH Development will be announcing the release of its latest extension DT Invoice in a few days. DT Invoice can be used as a stand alone invoicing component or as an integrated invoicing component that generates PDF invoices automatically for DT Register events. More details will be provided upon the release.
What is the Status for Joomla 1.5?

Now that we have released DT Register 3.0.3 many of you are probably asking what will happen with support for Joomla 1.5. At this point we are only doing critical bug fixes for Joomla 1.5 We are seeing tickets that are being caused by malware issues. The Joomla 1.5 platform is no longer being updated and these malware issues are popping up because the platform is no longer being updated to address security issues. We strongly encourage everyone to start making plans to move to a newer version of Joomla very soon as we will be dropping support this year for Joomla 1.5.
Top 100 Joomla Extensions... includes DT REGISTER again!!

As you may have seen, Savvy Panda has released a Top 100 Joomla Extensions list agan for 2013. We appreciate everyone's support and being on this list again is a huge honor for us. See the list (and vote for DT Register!!) at http://savvypanda.com/Top100JoomlaExtensions.
Where can I download these updates??
Glad you asked... Login to our site, go to My Orders. Next to your order details you will see a Download link. This link always pulls the latest package that is available. You have access to this link for one year from purchase. If your order is no longer active, you would need to make a new purchase to get any further updates. After downloading the update, be sure to follow the upgrade instructions in the readme file.
Make sure you read the docs inside of the new package and follow the instructions for upgrading!! We appreciate the support of our DTH followers and look forward to ongoing development with you all!